Art and craft, Art, Craft and Gallery in Martinique
Arts and Crafts

Meeting with fascinated craftsmen and artists talented height. They express their know-how through unique works according to their imagination and to their inspiration. For the public, the result is always a pleasant surprise... Only for the pleasure of your eyes!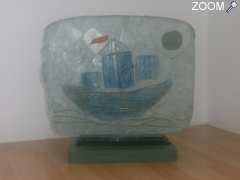 Robert MANSCOUR
Ancienne Usine de Bassignac
97220 La Trinité (Martinique)
Robert MANSCOUR is a real artist.
In his workshop situated to the former factory of Bassignac, the visitor will discover a gallery of exhibition and sale of works of art.
Reception by appointment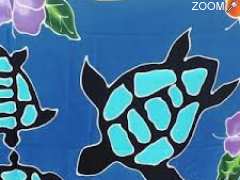 Mme Astrid SEYNAEVE
Marché de Sainte-Anne
97227 Sainte-Anne (Martinique)
The stand of Astrid, is located in the local market. You will find ' a wide range of colourful sarongs, batik, sailing and t-shirts painted hand for the whole family.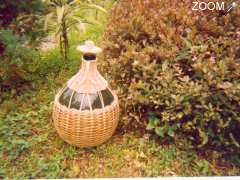 Mme et Mr SIVATTE
Chemin Dury - Demarre
97218 Basse-Pointe (Martinique)
Phone : 05 96 78 63 94
- Mobile phone : 06 96 82 46 21
La vannerie est un héritage laissé par les caraïbes. A Basse-Pointe « La Vannerie d'antan & plus» entreprise familiale des Sivatte est une tradition de père en fils, depuis les années 80 « ...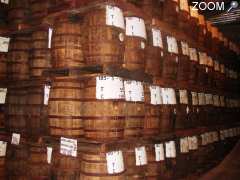 M. Sully CALLY
Usine Saint-James, Route de Fourniols
97230 Sainte-Marie (Martinique)
Manufacturing of drums, barrels, kegs, bars, furniture, sleeves of cutlass, selling drums...

Opening hours from Tuesday to Friday from 9 to 15 h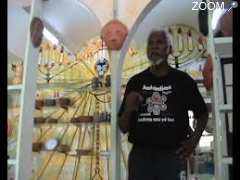 M. Richol Gaston
Route du Club Med
97227 Sainte-Anne (Martinique)
Sale, manufacture of handicrafts such as pottery, paintings, decorative objects.
For more information, Mr Richol stands at your disposal for demonstrations and custom fabrications.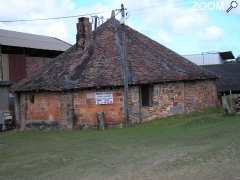 Ana AUGUSTIN
Quartier Poterie 97229 TROIS ILETS
97229 Les Trois-Îlets (Martinique)
Phone : 06 96 20 12 44
- Fax : 05 96 68 19 27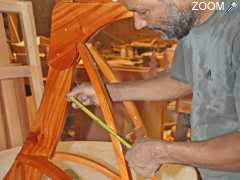 M. POGNON
Quartier Croix-Odillon
97213 Le Gros-Morne (Martinique)
Phone : 05 96 67 71 17
- Mobile phone : 06 96 67 68 61
Fabrication de meubles à partir de bois tropical.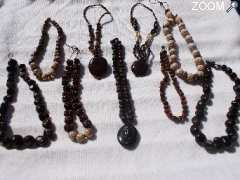 Guy LAGIER
Gros-Morne
97213 Le Gros-Morne (Martinique)
Phone : 05 96 67 60 73
- Mobile phone : 06 96 91 11 69