Art and craft, Art, Craft and Gallery in Martinique
Arts and Crafts

Meeting with fascinated craftsmen and artists talented height. They express their know-how through unique works according to their imagination and to their inspiration. For the public, the result is always a pleasant surprise... Only for the pleasure of your eyes!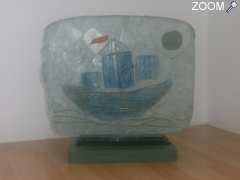 Robert MANSCOUR
Ancienne Usine de Bassignac
97220 La Trinité (Martinique)
Robert MANSCOUR is a real artist.
In his workshop situated to the former factory of Bassignac, the visitor will discover a gallery of exhibition and sale of works of art.
Reception by appointment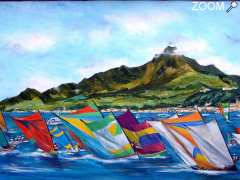 Mme Catherine MELIN
Ranch Val d'Or 97227 Sainte-Anne
97227 Sainte-Anne (Martinique)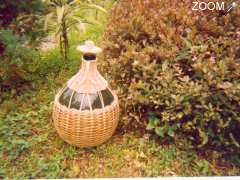 Mme et Mr SIVATTE
Chemin Dury - Demarre
97218 Basse-Pointe (Martinique)
Phone : 05 96 78 63 94
- Mobile phone : 06 96 82 46 21
La vannerie est un héritage laissé par les caraïbes. A Basse-Pointe « La Vannerie d'antan & plus» entreprise familiale des Sivatte est une tradition de père en fils, depuis les années 80 « ... Christophe Mert
Anse Figuier
97211 Rivière-Pilote (Martinique)
Painter Art born in Rivière-Pilote. As a child, he discovers his attraction to drawing in contact with the comics. Today, production of Christopher is oriented towards a search for Caribbean ...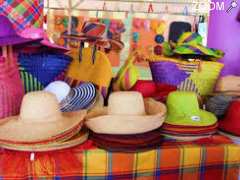 Mme Christa GEMIEUX
Marché de Sainte-Anne et Plage Pointe Marin
97227 Sainte-Anne (Martinique)
Christa offers a wide range of bags, hats and beach accessories.Jewelry novelties and sundries at the local market.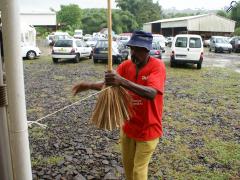 M. BEDOT Maurice
Quartier Bois-Lézard
97213 Le Gros-Morne (Martinique)
Fabrication de Balais antan lontan.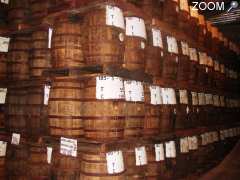 M. Sully CALLY
Usine Saint-James, Route de Fourniols
97230 Sainte-Marie (Martinique)
Manufacturing of drums, barrels, kegs, bars, furniture, sleeves of cutlass, selling drums...

Opening hours from Tuesday to Friday from 9 to 15 h Mr Arthur PRIVAT
Résidence Les Manguiers Anse Belleville
97250 Le Prêcheur (Martinique)
Culture of Bonsai, local essences, healing and decorative plants.