Sport and leisure, Nautic sports in Martinique
Nautical sports

Initiate in nautical activities that coastal region offers you. The sail, the surfing, the sand yacht or the kitesurf will carry you to the rhythm of tides and of winds up to an experience rich in feelings.

In calm waters or in white-waters, attract the experience of the canoe and let come, paddle at the hand.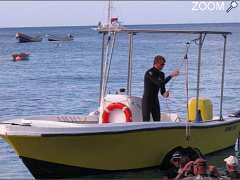 CAMMAROTA André
10 rue Docteur Morestin bourg des Anses d'Arlet derrière le marché couvert
97217 Les Anses-d'Arlet (Martinique)
Phone : 0596 533 442
- Mobile phone : 0696 407 200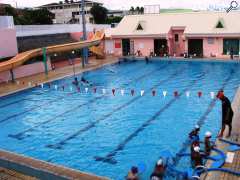 LA SEMA
Fongiromon
97230 Sainte-Marie (Martinique)
The sports complex Fongiromon, was recently renamed the Sports Complex Coralie Balmy.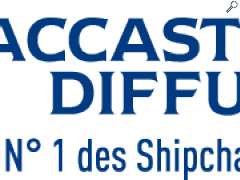 Accastillage diffusion, Zodiac
Nouvelle marina du port de plaisance
97290 Le Marin (Martinique)
Chandlery, facilities for pleasure craft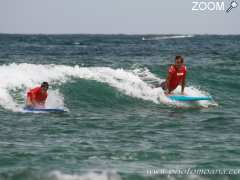 Bliss
Anse Bonneville - Tartane
97220 La Trinité (Martinique)
Yards and rent of surfings, Bodyboard and Stand(Pit) Up Paddle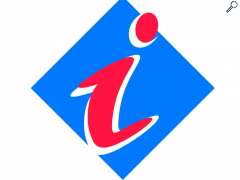 Demander Lulu
Quartier Charmeuse
97250 Le Prêcheur (Martinique)
Phone : 05 96 55 85 45
- Mobile phone : 06 96 45 16 98
Baptism of dive
Scuba diving
Autonomous equipped
Autonomous without equipment
Package: 3, 6 or 10 dives
Night dive
Training: Level 1,2 and 3
Mer et Nature
Tartane
97220 La Trinité (Martinique)
Escape aboard " Yes Papa 1 " in the discovery of the treasures of the Atlantic Coast from Tartan.
Taken out a day or a half-day, à la carte or Fishing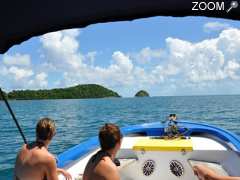 Capt'ain Titi
Tartane
97220 La Trinité (Martinique)
For unforgettable day, embark on a typical skiff for a stroll whith relaxation, Tasting and Discovery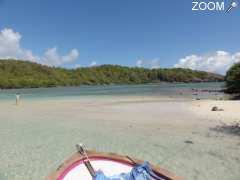 Bon Bagay
Tartane
97220 La Trinité (Martinique)
Visit of the ilets of Robert and his white funds, excursions at sea