Sport and leisure, Adventure sports in Martinique
Sports Adventures

For the thrill-seekers, the courses of acrobranche will be improved to flit between trees by borrowing monkeys' bridges and Tyroliennes. Circuits full of emotions in full forest, do not hesitate to try! Interactive and rich in emotions, plunge you into a full-scale role-playing with the paintball. A course in forest where tactical sense and mind of team are essential.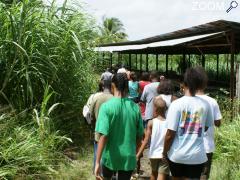 M. BOUTON
Quartier Dessin
97213 Le Gros-Morne (Martinique)
Phone : 05 96 67 88 63
- Mobile phone : 06 96 26 77 95
Visite de l'exploitation et diverses activités sont proposées.
Tarif : 18€ Repas + activités/enfant
23€ Repas + activités/adulte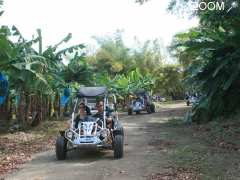 Office de Tourisme
1,Rue joseph Zéphir
97218 Basse-Pointe (Martinique)
Balade d'environ 35km avec visite et boissons
Une aventure au pied de la Montagne Pelée.
Au programme:
- Traversée de plantations (Banane, ananas, cannes à sucre)
- Visite de la rhumerie JM et ...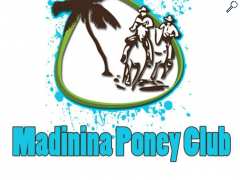 Flavien HYPPOCRATE
Anse Madame - Bourg
97230 Sainte-Marie (Martinique)
For a pony ride, horseback riding in an exceptional come discover the Madinina Pony Club located in Sainte-Marie, in the Atlantic North of Martinique

We offer a horse riding for all levels framed ...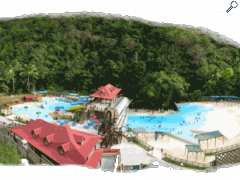 Madame Hubervic
Route des Pitons
97221 Le Carbet (Martinique)
Phone : 05 96 78 40 00
- Fax : 05 96 78 49 31
- Mobile phone : 0696 25 57 99 / 06 96 25 49 08